Below are the 2022 Christian Book Award Winners!
'God is Able' by Tammy Thompson. A study of 2 Corinthians 9:8. Have you ever longed to have all sufficiency in all things, not just sometimes but always? Have you ever thought about what some of those all things could be? God is willing and waiting to move in your life to help you abound to every good work He calls you to do. I spent two years studying this verse, reading it, pondering it, and seeking God for a deeper understanding. I marveled at the eye opening revelations He revealed to me on this verse. The inspiration for this book came from that journey into a deeper understanding of this life changing verse. Join me in this study of 2 Corinthians 9:8 to understanding the power and promises in this verse.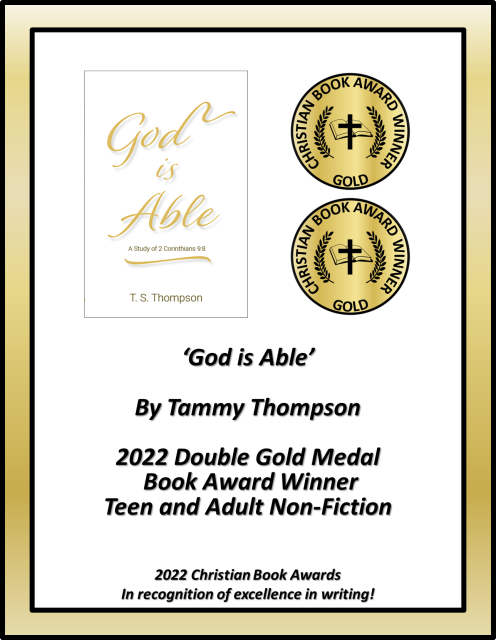 'Joseph 3-In-1 Superhero' series by Joseph Lupton. Join our favorite superhero as Chicken Man, Pickle man, and the Rat of Justice as they battle evil and fight for justice in the world!
'From The Darkness To The Light' by Sergeant De Mortimer. This book is an autobiography about how went from a heavy metal musician to a follower of Christ!