'Go Raegan and RJ in Space!' or as we can now all say in Spanish: 'Vayan Raegan y RJ En El Espacio!"
This version is 46 pages full color, and is available as both a download, and amazon for a hard copy to be mailed to your house.
This is what the Spanish version of 'Raegan and RJ in Space: Colonizing the Galaxy for Christ' looks like!
Here is the Front and Back Covers, and 23of the pages translated into Spanish!
We have the English Version followed by the Spanish Version so you can see!
"Raegan y RJ en el Espacio" es la historia de los primeros Cristianos que dejaron el planeta de La Tierra para colonizar las estrellas. En el ano 2025, Raegan y RJ viajaron al espacio para una gran aventura. Vivian en el pueblo de Hope (Ezperanza), Tennessee. Su pueblo construyo el primer puerto para viajar a los estrellas, y una nave de las estrellas en el plaeta Tierra Ilamada "CSS Faith (Fe)". Cinco familias dejaron el planeta Tierra en un viaje a Alpha Centauri, el sistema de estrellas mas cercano al sol. Su mision fue de colonizar un planeta en orbita a alrededor de Alpha Centauri y celebrar la primera Navidad en un nuevo sistema de la estrellas!
Front Cover:
Page 6 (Launch of the CSS Faith!):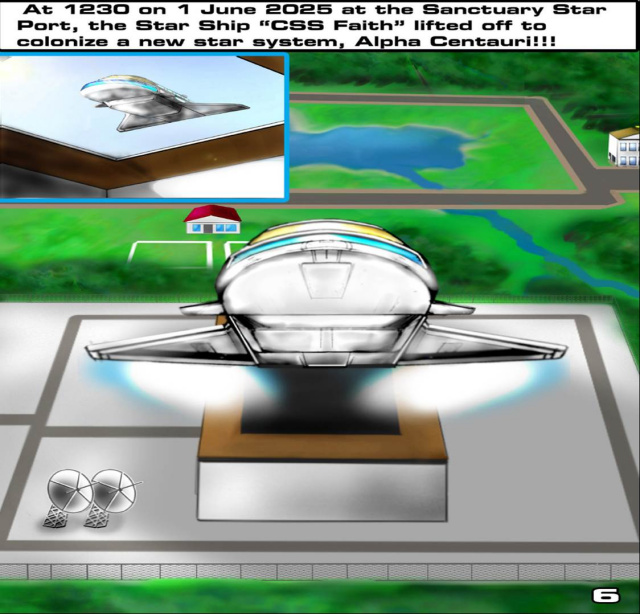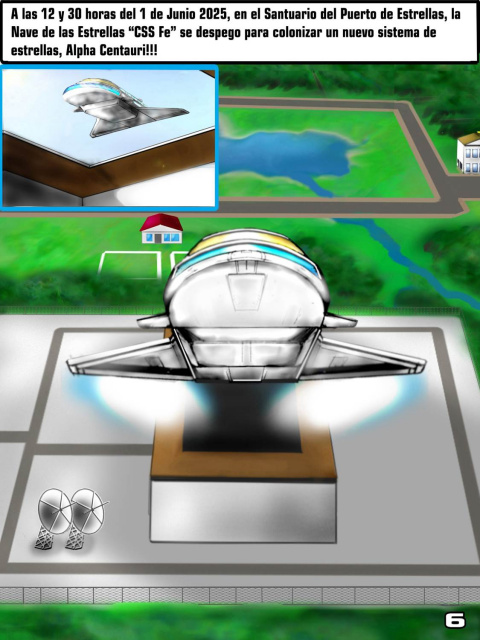 Page 8 (Entering orbit!):
Page 31 (Launching 1/2 Way Point Marker!):
Back Cover:
'Vayan Raegan y RJ En El Espacio!"